8-Channel Programmable Potentiometer with USB Interface
UPOT8PROXR
$135.00
---

Software Controlled Resistance Variation
The UPOT8PROXR offers 8 USB controlled potentiometers, and are ideally suited for integration into various types of test instruments, programmable amplifiers, programmable power supplies, and anything else that can benefit by software controlled resistance variation.
8-Channel Programmable Potentiometer with USB Interface
UPOT8PROXR
$135.00
USB Potentiometer at a Glance
8 Programmable Potentiometers Installed
- 256 Levels of Programmable Resistance
- Operates in the 0 - 5 Volt Range
- Maximum Current Capacity of 1ma
- 3 Contact Points for Each
- Available in 10K, 50K and 100K Resistance
- Temperature Rating -40° C to 85° C
- Expandable to 256 Potentiometers
Onboard USB Interface Module
- Plugs Directly into USB Port
- Mounts as a Virtual COM Port
Power Supply Available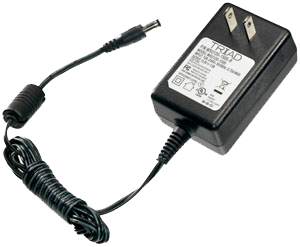 Reliable Power Means
Reliable Switching
The PWR12 is regulated power supply providing clean power necessary for the performance of these boards. The PWR12 US power supply is a 120VAC to 12VDC 1.25A 60Hz regulated power supply and it plugs into the barrel connector on the board. The output connector is a 2.1mm I.D. x 5.5mm O.D. x 9.5mm R/A barrel connector.
Potentiometer Samples
Below are samples included in Component Library for Potentiometer Boards. The Component Library is a plug-in for the Visual Studio 2005/2008 that greatly simplifies the communications to the NCD product line. The samples can be run in Visual Studio and fully customizable to your needs.
Download Component Library Over 40 samples included with this download! Start by downloading the NCDComponentSetup.zip file and you will be communicating with any NCD device faster that ever!
Download Now
Potentiometer Sample 1
Control of 8 Digital Potentiometers
(click above picture to enlarge)
This sample demonstrates simple control of 8 digital potentiometers. Compatible with all ProXR POT Series Controllers
RS-232 Digital Resistor
Our POT Series controllers offer our customers the capability of integrating programmable digital potentiometers into their next computer control application. Potentiometer controllers are available with 10K, 50K and 100K programmable potentiometers. It is possible to set the power-up default state of the first 48 potentiometers. It is also possible to control each potentiometer in 256 steps,allowing fine adjustments under software control. You can control up to 256 potentiometers under software control using additional
UPOT16 expansion modules
, you can control each individually or all simultaneously. In addition to potentiometer control the POT and UPOT series controllers include the ProXR command set, allowing you to plug in up to 256 relays into the expansion port.
Resistance Output
Please keep in mind; our POT series controllers offer a resistance output, and cannot provide a voltage output of any kind without additional electronics. The potentiometers are limited to applications that operate in the 0 to 5V range. Each potentiometer has a maximum current capacity of 1ma. Exceeding these rating will immediately damage the controller.
Connections
Potentiometers have 3 Connections: A, Wiper, and B. When a low value is sent to the controller, the wiper moves closer to A, decreasing the resistance between A and the wiper (increasing the resistance between the wiper and B). When a high value is sent to the controller, the wiper moves closer to B, decreasing the resistance between the wiper and B (increasing the resistance between the wiper and A). The first 48 channels of wiper values can be set to a power-up default state. It is possible to set the wipers on all outputs individually or simultaneously.
Output Resistance
Send commands to program the output resistance of each individual output, or you program all outputs at the same time. Other commands allow you to set the startup resistance of each output. The ProXR command set allows you to send commands to activate relays, deactivate relays, control all the relays at one time, plus you can send commands that tell a relay to turn on for a few seconds, minutes, or hours. You can assign 16 timers to any of the 256 relays, and set the timers to go off after the duration has expired. The complete command set can be found in the ProXR Quick Start Guide located in the Data Sheets tab above.
Data Sheets & Quick Start Guides
Below are the Data Sheets Quick Start Guides for this board. These are the guides that will help you communicate and configure this board.