Wi-Fi Module with Internal Antenna
WI-FI_INT_ANTENNA
$81.00
---
About the WI-FI_INT_ANTENNA Modules
The WI-FI_INT_ANTENNA adds a Wi-Fi interface to the board. The Wi-Fi module is powered from the board. This module replaces any ProXR or ProXR Lite board's module even if you have a different module installed.


Wi-Fi Module with Internal Antenna
WI-FI_INT_ANTENNA
$81.00
WI-FI_INT_ANTENNA Modules at a Glance
Embedded WiFi over 802.11b/g
- Supports Direct TCP/IP Communications
- Supports DHCP
- Supports Fixed IP Address
- Password Protection
- Temperature Rating -40° C to 85° C
WiFi Configuration Kit Available
- Choose Network & Set Password
Compatible with
- ProXR & ProXR Lite Boards
- Taralist Boards
- Reactor Boards
- Fusion Boards
Wi-Fi Wireless Modules
This board is equipped with a Wi-Fi Module. The Wi-Fi communications module adds 802.11b/g wireless communications to the board. The module is powered from the board. The board itself will require 12 volts of power and can be hard wired or you can purchase a "wall wart" type
Power Supply
at checkout. A wi-Fi Configuration kit is available at checkout.
Wi-Fi Module Datasheet
Configuring the WiFi Module
Purchase a WiFi Configuration Kit to Configure the Wireless Network of your choice and set your password. This is done through Base Station Software (a free download) and makes configuring the device simple. Just put the Wi-Fi Module into the Configuration Kit, attach the USB port of the Kit to your Computer and open the Base Station Software. After a few clicks simply fill in the information for your wireless network and the module will run through a series of commands and you're ready to control your board. For more information on Wi-Fi configuration see
Configuring the Wi-Fi Module
.
Port Forwarding
When using this board over the internet and outside the Local Area Network, Port Forwarding will be required. Port Forwarding is a protocol used by your router to allow incoming requests for connections to get through to a specific device on a specific port. Below is an example of how it works. In this example a router has been setup to forward incoming requests for port 2101 to the device at the IP Address 192.168.2.19 on port 2101. Now when any device that tries to access this Port on the External IP Address the router will see the request and automatically forward the request to the device at the IP Address of 192.168.2.19 on port 2101. If this Port Forwarding rule was not in place and a request came in on port 2101 the router would not know which port or device to forward it to and the request for connection would be denied. Note: Port Forwarding will not be necessary when using this within a Local Area Network. For more on Port Forwarding with detailed instructions for every router visit:
https://portforward.com/
.

RoHS Compliant
This board is led free and RoHS Compliant. If your requirements are for RoHS compliant parts this board is manufactured with RoHS compliant led free parts and solder.
WiFi Relay Videos
---
Wi-Fi Configuration Kit
The Configuration Kit (ZigMo) plugs into the UPS port on your PC and will mount as a COM port. The ZBT module will pull off the board and can be installed in the ZigMo for configuration. Using Base Station Software (a free download) select your wireless network, set the password and the module will run through a series of commands and the module is ready. Reinstall the module on your board and the board is accessible through your Wi-Fi network.
Data Sheets & Quick Start Guides
Below are the Data Sheets Quick Start Guides for this board. These are the guides that will help you communicate and configure this board.
Wi-Fi Quick Start Guide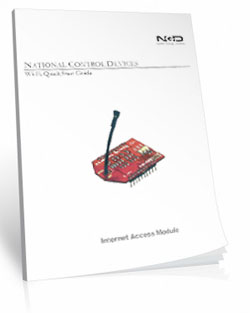 Click to Download
Wi-Fi Module Data Sheet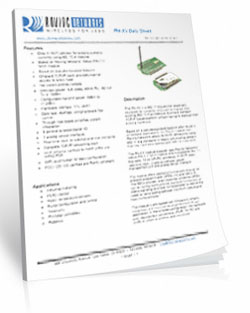 Click to Download