Dry Contact Inputs
The Inputs on the Push Notification series controllers are compatible with any type of dry-contact input (no voltage). Use any contact closure input such as a button, sensor or another relay and receive an instant SMS and email messages right to your smart phone, tablet, or computer! Combine with other boards on this site for a total switching/notification package.


How It Works
The is a contact-closure input detection circuit that automatically forwards sensor data to a network address that you specify. Push Notification controllers do not directly generate Emails or SMS text messages. Optional N-Button software or custom-developed server software is required for this functionality. The Push Notification Quick Start Guide will help you setup your Push Notification Controller for your particular application.


USB Relay Control
Our USB ProXR Series Relay Controllers make it easier than ever to add computer controlled switching to your most demanding computer control applications. Simply connect to your computer and this controller mounts as a Virtual COM Port on your PC, allowing easy programming from any language that supports serial communications.


Mounts as a COM Port
This USB board connects to the USB port of your computer and will mount as a COM port on your PC. USB Drivers will most likely be needed and can be found in the resources section to the right and will also be available in the Base Station Software.


ZUSB Modules
This board is equipped with a ZUSB Module. The ZUSB communications module adds USB communications to the board. The ZUSB module is powered from the USB port of your computer and includes a 6' USB Cable. The board itself will require 12 volts of power and can be hard wired or you can purchase a "wall wart" type Power Supply at checkout.


N-Button Software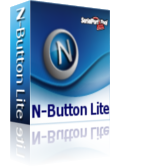 The and N-Button Lite make this a complete package to send a text message or email without programming knowledge. N-Button is a point-and-click software that will allow you to configure the message that is sent and who will receive it. Full support from the developer of this software means just about anyone can send a message from something as a button push to something as complex as a security system alert.
More on N-Button Push Notification


Write Custom Software
IF you are a programmer you can of course write your own program using the programming language you are comfortable with This will allow our WiFi Push Notification board to Push data into your program where it can be parsed, logged, and evaluated according to your needs.