8-Channel 5-AMP DPDT Relay Board
RPBZUXP85DPDTPROXR
$190.50
---
Certified B-Stock Board
B-Stock Boards are board that we get fully tested from the manufacturer that may have slight blemishes, discoloration or parts that became crooked in the solder dipping process. These boards are in full working order and have been tested bu the manufacturer.
8-Channel 5-AMP DPDT Relay Board
RPBZUXP85DPDTPROXR
$190.50
8-Channel DPDT at a Glance
8 1-Amp Relays Installed
- Double Pole Double Throw (DPDT) Relay
- Highly reliable Under Almost any Conditions
- Temperature Rating -40° C to 85° C
- Expandable up to 256 Relays
Your Choice of Interface
- Choose From 15 Different Interfaces
- Price Does Not Include Interface
Industry Leading Command Set
- Send Specific Commands to Trigger Relays
- Trigger Any or All Relays
- Program in Almost any Language
- Read 0 to 5 Volt Sensors
Interface Options
Interfaces are not included with this board. An interface is how you will communicate to the board. This board is controlled by sending commands to the board through a computer. Without one of the interfaces below there will be no way to communicate to the board. Below are the interface options available. Because of the new power requirements of the Ethernet, Wi-Fi and Bluetooth modules, this board does not have the ability to have these modules installed.
USB Module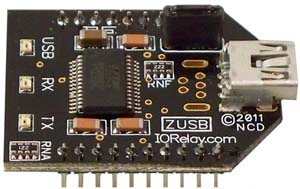 ZRS-B Module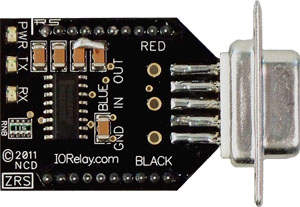 Onboard DB9 Connector
Reliable RS-232 Serial Communication
Connect to Any Existing COM Port
Resistant to Induction
RS-232 Quick Start Guide
900 MHz Module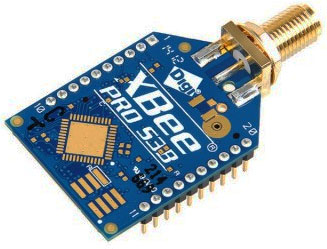 ProXR Expandable Board
This Board includes the XR Expansion Port for adding additional relays to the board. The XR Expansion Boards can be added to control up to 256 relays on this board!
ProXR Relay
We've looked at the interface now let's take a look at the board design and programming. The ProXR series controllers are manufactured by hand for a highly accurate and reliable design. Equipped with the XR Expansion Port additional relays can be easily added. Fully tested before they leave the production facility each ProXR controller is ready to stand up to rigorous demands from heat, cold or vibration. The best test of all is the numerous boards in the field from customers all over the world in all sorts of conditions. Take it from us, these controllers will hold up!
Easy Software Development
Most of our customers write their own program for controlling these devices. Since you can use almost any programming language, you can use one that is most familiar to you so you don't have to learn a new language. These boards support the Serial Port Profile, meaning they will mount to the computer as a virtual com port. This makes it very easy to send commands to the device.
Plug-In for Visual Studio
The NCD Component Library is a plug-in for the Visual Studio 2005/2008 that greatly simplifies the communications to the NCD product line. The samples can be run in Visual Studio and full customization to your needs. Over 40 samples included with this free download!
Component Library
.
Base Station Software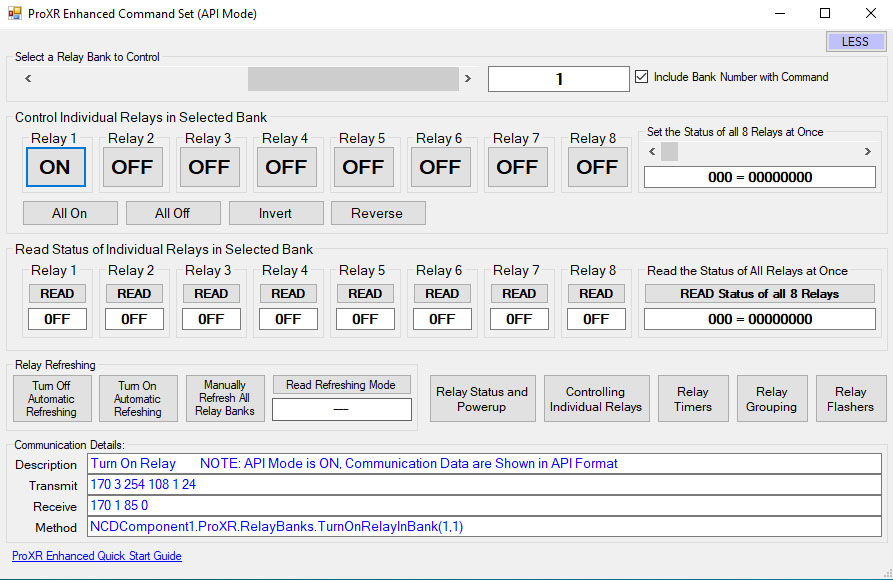 Base Station Software was designed to help you learn the ProXR command set. Explore ProXR features using it's Graphical User Interface. Watch data bytes flow to and from the board, so you easily understand the command execution process. There is no faster or easier way to learn how to automate than Base Station, as it was designed to work with the complete array of communication modules. Base Station software supports every feature of this device - no other controller manufacturer even comes close to offering this type of software.
UXP Expansion
UXP is a new standardized data port, specifically for the purpose of speaking to various expansion modules. If the controller you are considering is equipped with a UXP port, you can take advantage of extended commands to speak to our growing line of I/O expansion modules. You will find the UXP port on models with UXP in the part number.
UXP Expansion Modules
UXP Expansion Boards have no on-board brains. They are entirely reliant on the brains of a "master" device. A master device is an NCD controller with a UXP expansion port and a microprocessor of some kind. Most master UXP devices have on-board relays. If you need to add A/D, Contact Closure Inputs or Digital Potentiometers just plug in the appropriate expansion module. You cannot daisy chain different types of modules to the same controller however. In other words if you plug in a potentiometer you will not be able to plug a contact closure or A/D module also. For controllers that are equipped with a UXP Expansion port (and are suitable master devices for UXP Series Expansion) simply look for UXP in the part number. All UXP Expansion Modules have an input and an output so you can simply daisy chain the boards together until you reach the number of contacts you are looking for.
XR Expansion Port
Most UXP controllers (Master Devices) have an XR expansion port and therefore can accommodate XR Expansion Boards. Typically the XR Expansion port is used to add relays to the main controller (Master Device). Like the UXP Expansion boards the
XR Expansion Boards
have no on-board brains. They are entirely reliant on the brains of a "master" device. When you run out of relays, just plug in an XR expansion board that is equipped with the kind of relays you need. You can add up to 256 relays including the relays that are on the main controller (Master Device). All XR Expansion modules are compatible with each other so if you want to add different types of relays you can. For controllers that are equipped with an XR Expansion port (and are suitable master devices for XR Series Expansion Controllers) simply look for PROXR in the part number.
Using XR and UXP Together
If you select a board that is equipped with both XR and UXP port you can use both ports simultaneously. This allows you to add and control more relays through the XR port plus add A/D, Contact Closures or Potentiometers to the same board through the UXP port. This can all be controlled through the same virtual COM port on your computer. These Expansion Boards can be purchase with the controller or purchased at a later time when you have a need to expand. To use both ports together you will need to select a controller that has UXP
and
PROXR in the part number to have bothports available on the controller (Master Device).
ProXR Enhanced Firmware Installed
This board has ProXR Firmware installed that responds to the full ProXR Command Set. The ProXR Firmware is the industry leading firmware for controlling relays with more commands and functionality than any other board on the market. The list of commands and parameters this board is capable of is extensive. ProXR Enhanced is the newly released enhance version of the ProXR Firmware with more commands, more functionality and better control than ever before! For a detailed list of all the commands with descriptions see our
ProXR Enhanced Command Set
.
Essential Power Requirements
Applying Good clean power to the board is essential for the operation of the board. Not only for the switching of the relays but the firmware that processes the commands. Without good steady clean power from a regulated power supply the board simply will not function correctly. All boards on the site require 12 VDC power. The PWR12 US power supply is a 120VAC to 12VDC 1.25A 60Hz regulated power supply and it plugs into the barrel connector on the board. The output connector is a 2.1mm I.D. x 5.5mm O.D. x 9.5mm Female R/A barrel connector. We also carry an international power supply with interchangeable adapters for international customers.
Learn More
DPDT Relays Installed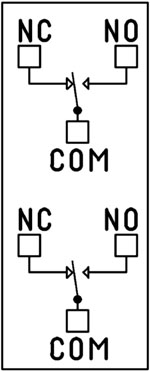 This board has DPDT relays installed. A single DPDT relay is made up of 2 SPDT switches. Each relay acts as two switches that are activated at the same time. This allows two independent signals to be switched at one time. In effect, there are two independent switches on a single DPDT relay - they will always switch together.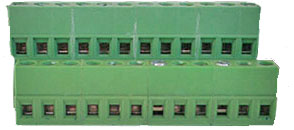 There are two connectors with Normally Open, Normally Closed and Common for each relay allowing two separate connections. The picture above shows the 4-channel connectors. The diagram to the right shows the how the arms of the common connector swing from the Normally Closed to the Normally Open positions when energized. Wiring to either the NO or NC can produce your desired results.
2-Million Cycles
ProXR series controllers are designed for long life, you should expect to get years of service from your controller and literally 2-million cycles from the relays on board. With a 5-year warranty and a money back guarantee you have nothing to loose! Place your order now, while everything is in front of you.
This Board is RoHS Compliant

This board is led free and RoHS Compliant. If your requirements are for RoHS compliant parts this board is manufactured with RoHS compliant led free parts and solder.
Add Relays as Your Needs Grow
The ProXR series controllers are expandable up to 256 total relays. The controller is fitted with an XR Expansion Port where you can add expansion boards to this relay. Expansion boards can be added until you reach 256 total relays. The Expansion Boards get their logic from the main board and will require 12 VDC power. Expansion boards do not need to be the same relay amperage as the main board or other expansion boards.
16 User-Programmable Timers
The ProXR Series controllers have 16 user-programmable timers. Each independent timer can be assigned to any relay, and can be programmed to hold the relay in the On state, or to pulse the relay at the end of the timer. The ProXR timing features are ideally suited for Watchdog, Keep Alive, and Server Reboot applications, as well as sprinkler systems, gate openers, and lighting applications. Relay Timing Features support two modes of operation: Duration and Pulse. Duration timing is ideally suited where a device should be activated for a period of time. Pulse timing mode is designed specifically for server reboot applications, whereby, if the timer is not reset periodically by your software, the timer will run out and reboot your computer.
5-Year Warranty/Money Back Guarantee
ProXR Lite series controllers are guaranteed against manufacturing and functionality defects for a full 5 years! Not to mention a 30-day money back guarantee! If for any reason you are not happy with a relay purchased from Relay Pros, simply return it within 30 days and we will give you your money back! Controllers that are damaged by our customers will not of course be warranted under any circumstances.
Induction Suppression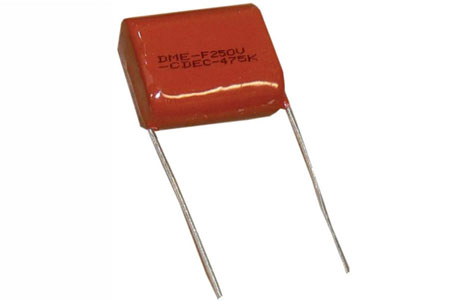 Perhaps the most overlooked aspect of relay control is proper handling of inductive loads. Inductive loads can best be defined as anything with a magnetic coil, such as a motor, solenoid, or a transformer. Controlling a inductive load using this relay board requires an induction suppression capacitor for each relay being used. The purpose of this capacitor is to absorb the high voltages generated by inductive loads, blocking them from the contacts of the relay. Without this capacitor, the lifespan of the relay will be greatly reduced. Induction can be so severe that it interferes with the logic of the board, causing relay banks to shut down unexpectedly. For more information view our
Induction Suppression Video
.
Shipping
The boards sold are brand new units shipped from our office conveniently located in Missouri. These boards are completely tested before they are released for shipping With so many boards on our site it is impossible to stock boards, please allow two to three days production time for your order to ship. If you have any questions please feel free to call our office at 800-960-4287 or e-mail us at sales@relaypros.com.
ProXR with UXP Control Is Here!
A more streamlined manufacturing process brings a more durable, reliable and better relay board to the market. Here's a lists of great features:
User Friendly Board Design
"Wall Wart" or direct power capability
Relay status light bar
XR Expansion Port - easily add more relays
Easy screw terminal connections
DPDT Relays with 2 connections per relay
- Each Connection has Common, Normally Open & Normally Closed
ProXR Features
Works with the full ProXR Enhanced Command Set
UXP Expansion Port
Highly reliable relay with industry leading command set
16 programmable timers available
ProXR Videos
---
Power Supply Available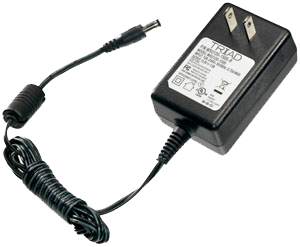 Reliable Power Means
Reliable Switching
The PWR12 is regulated power supply providing clean power necessary for the performance of these boards. The PWR12 US power supply is a 120VAC to 12VDC 1.25A 60Hz regulated power supply and it plugs into the barrel connector on the board. The output connector is a 2.1mm I.D. x 5.5mm O.D. x 9.5mm R/A barrel connector.
Induction Suppression
Controlling an inductive load using our relay controllers requires the use of induction suppression capacitors. The purpose of this capacitor is to absorb the high voltages generated by inductive loads, blocking them from the contacts of the relay. Without this capacitor, the lifespan of the relay will be greatly reduced. Induction can be so severe that it electrically interferes with the microprocessor logic of our controllers, causing relay banks to shut themselves down unexpectedly.
N-Button Lite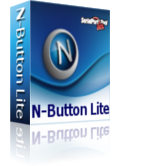 N-Button Lite is software that allows you to configure buttons to control relays and read the status of those relays without programming. You can also create meters for reading variable input sensors connected to the board in real time!
Limited Time Offer!
Order the N-Button Lite with this controller and get it for the unbelievable discounted price of just $29.00!
Data Sheets & Quick Start Guides
Below are the Data Sheets Quick Start Guides for this board. These are the guides that will help you communicate and configure this board.