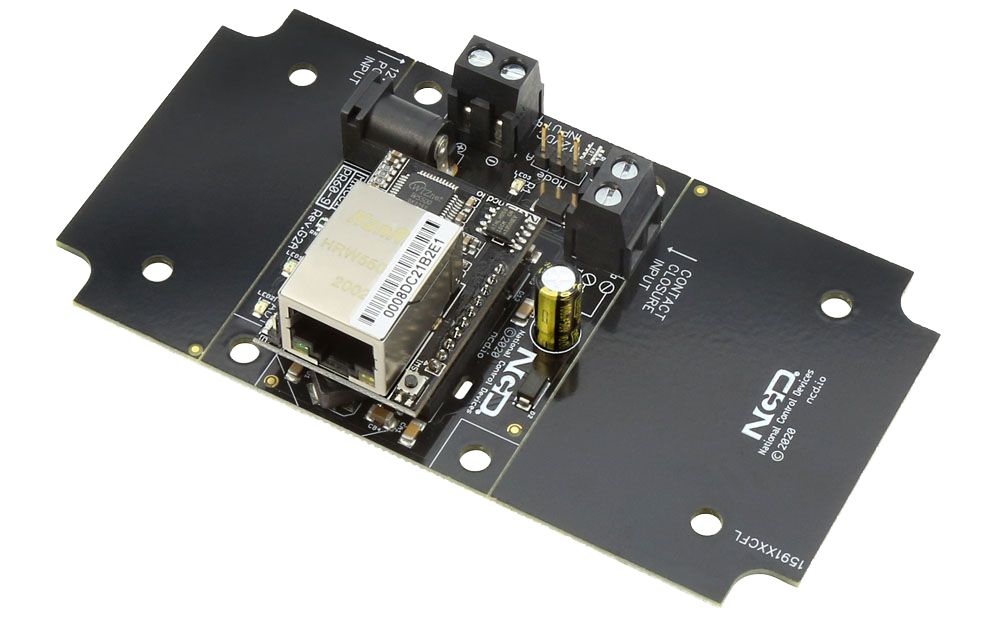 Push Notification at a Glance...
Push Notification
- Send SMS or Email Message
- Compatible with any Contact Closure Device
Three Interfaces Available
- USB
- Wi-Fi
- Ethernet
N-Button Software
- Point & Click Interface
- Use to Configure Messages
Computer Sends Message
The board operates as an input and software running on a PC reads the input and sends out the text and/or email. The computer running the software must remain running to read the inputs.
Push Notification
Push Notification allows you to connect a contact closure (no voltage) input to the board and send an SMS and/or email message when the circuit is closed. The board will communicate the contact closure information to your computer over a USB, Wi-Fi or Ethernet connection. N-Button Software will then send a text or email from the computer to your selected recipients.
Selecting Push Notification Interface
The interface is how you will connect the board to your computer or network. We offer your choice of three options USB, Wi-Fi or Ethernet. Select one of the interfaces below that fits your application. This will lead you to a page where you have your choice of 1, 2, 4 or 8 inputs on the board. The inputs will be read by N-Button Software which will send out the text and/or email. The software on a computer is necessary to send the message, the board itself does not send out the messages.