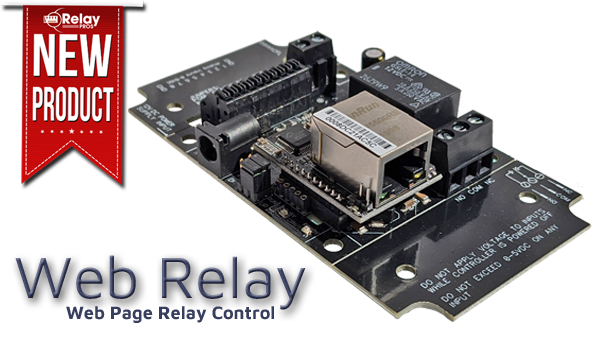 Web Relay at a Glance...
Single Relay or Multiple Relay Boards Available
- Available on ProXR Lite Boards Only
- SPDT, DPDT & SPST Relays Available
Working Web Pages - New for 2020
- Pages Already Created
- Basic Control Functions
- Use with Any Browser
3rd Generation Ethernet - New for 2020
- Supports DHCP & Fixed IP Address
- Web Interface for Configuration Settings
- Programmable TCP Port and IP Address
- Windows App for Configuration and Recovery
Browser Control
Control relays from any device with a browser using the IP address of the board! The Gen3 Module can be configured to upload HTML pages that can be accessed by your smart phone, tablet or computer.
Gen3 Web Relay
Once seperate modules the Gen3 Module have the added capability to configure the module for use with a browser. The New Gen3 Ethernet module has the ability to store web pages that can be used to control the relays! The web pages are already created and can be uploaded to the modules through the free configuration software. You can upload the already existing working pages ready to use or you can modify them in your favorite HTML editor and upload the custom pages. There are pages created for the specific number of relays installed on the board you are using.
Ethernet Web Relay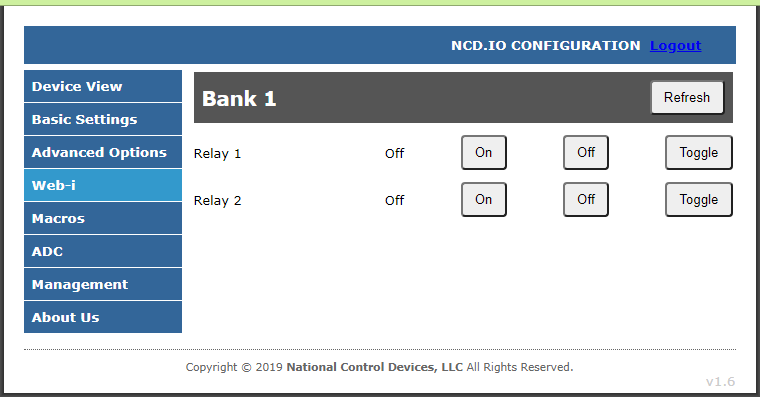 The new NCD5500 Ethernet Module allows you to easily change from a simple TCP socket or UDP datagram communication architecture over to a web interface based control and monitoring system. This interface is usable out of the box or completely customizable using HTML, CSS, and JS! Currently the Web Interface configuration of the NCD5500 Ethernet module is only compatible with ProXR Lite boards.
Ethernet Relay