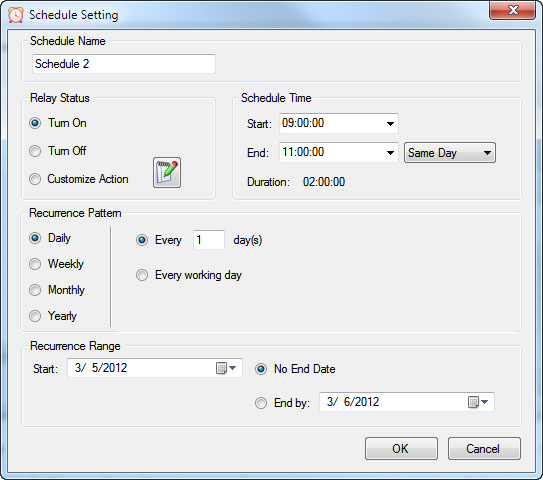 Relay Timer Software at a Glance...
Relay Timer
- Use any ProXR or ProXR Lite Board
- Control Relay with Time Schedule
- Easily Set Time Schedule
- Multiple Schedule Settings
- Save Schedule for later loading
Manually Take Control of Relays
- Rapid Button to Control Relay Directly
- Override Schedule at any Time
- Turn Relay On/Off Manually
- Automatically Switch Back to Auto Mode
Includes Time Travel Software
- Changes Speed of Computer's Clock
- Great for Bench Testing
Relay Timer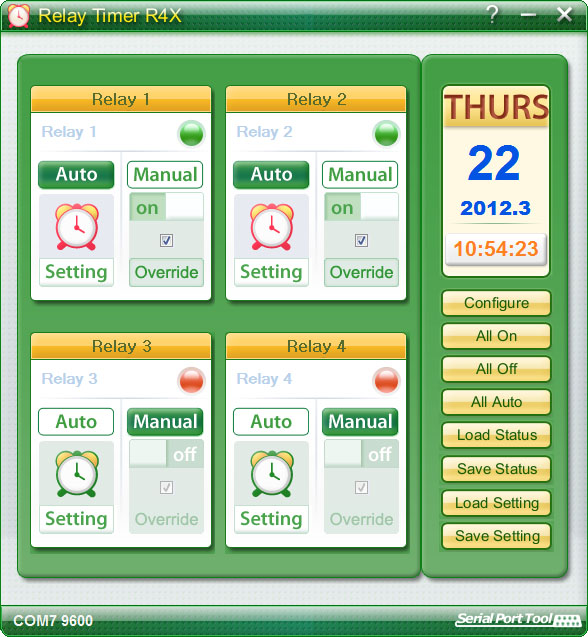 Relay Timer Software is a programmable timer software to control relays according to a time schedule. The software can be installed on a computer or server and will get it's time from there. For applications where the time schedule must match the computer's time this is a perfect choice. Shift changes, school bells and such can match a time clock installed on the same computer.
How Many Relays Are You Controlling
Below are the different versions of Relay Timer available. Starting at 1-channel and going to the full version you can select a version that closely matches the number or relays you need to control. Choose a version below.