Desktop Relay Control
N-Button_Lite
$49.00
---
Control & Real-Time Status
N-Button Lite is software that allows you to configure buttons to control relays and read the status of those relays without programming. You can also create meters for reading variable input sensors connected to the board in real time!


Desktop Relay Control
N-Button_Lite
$49.00
N-Button Lite at a Glance
Create Desktop Buttons
- 16 Widgets
- Control Relays
- Read Status of Relays
Create A/D Meter Widgets
- Read Connected Sensors
- Display as a Meter on Desktop
Connects to Any ProXR or ProXR Lite Board
- Wired, Wireless or Network Interfaces
Push Notification Available
- Send Text or Emails
Create Custom Background
- With Your Company Logo
- With Any Picture You Choose
- With N-Button Background Plug-In
N-Button Lite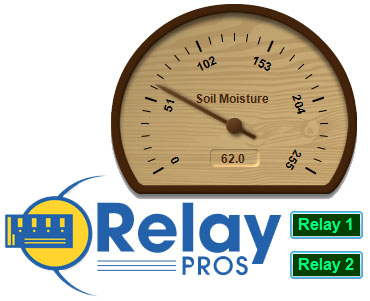 N
-Button Lite lets you create buttons and widgets that you put on your computer's desktop to control relays. Buttons can be configured using the ProXR Command set that is compatible with the board.
USB and Network Compatible
N-Button Lite supports Serial Port/ USB and Network connection between the PC and the relay board. Add any type of included N-Button Lite widgets with N-Button Lite Manager. It's also very easy to modify the widget's properties to get the button and configuration you are looking for. N-Button Lite will control most relays on this site. N-Button Lite is not compatible with Reactor/Key Fob or Taralist relay since these controllers have their own configuration software included with the board or MirC/MirX controllers since these don't require any software or programming at all.
Supports Up To 16 Widgets
N-Button Lite has all the buttons and widgets of the full version but is limited to 16 widgets. Created for users with smaller needs to save money, N-Button Lite is a powerful tool for controlling relays or reading A/D inputs with up to 16 widgets. If you want to add more than 16 widgets, a Pro version is available
N-Button
.
Create Desktop Meters
Desktop Meters can be created for real time level readings of any variable input sensor. "It's like having a meter right on your desk for constant monitoring". Meters can be created for temperature sensors, moisture sensors, light meters and others. Read the sensor and create relay buttons that will allow at-a-glance determination of the relay status. Best of all the increments on the meter can be fully customized to fit your needs. Choose an Analog to Digital controller (look for AD in the part number) purchase a copy of N-Button or N-Button Lite and you can read the A/D levels right on your desktop! If you have an application where you need to track sensor levels you will have a live real time meter right on your desktop!
Create Custom Buttons
When you create custom buttons in N-Button Lite you can use any of the commands that are in a ProXR Command Set (provided you purchase a ProXR relay). You can find the
full command set here
. It's quite extensive and you can configure the buttons to activated these commands. These buttons will be on your desktop of your computer and when you click on a button it will send the command to the board provided the board is connected to the computer. You can also change the shape, color and text of each button so you will know exactly what each button controls.
Create Relay Buttons
Relay Button widgets turn on/off relays directly. It has never been easier to control relays, no programming skills required. Create a button that turns a relay on and another one to turn the relay off or create a button that toggles the relay on and off. It's up to you and easy to configure with the N-Button Lite software!
Create Relay Status Widgets
Relay Status widgets shows the status of the relay automatically. Just a glance at your desktop will show the status of the relay!
Backgrounds
Add some style to your desktop with N-Button and N-Button Lite you can create backgrounds and holders for your buttons like the virtual Key Fob (or "V" Fob as we like to call it). Create your own button functions or use one of our pre-installed "V" Fobs ready for download. Look for the download file in the resource section at the top right.
The example to the right you can toggle Relay 1, 2, 3 and 4 on and off and the red button will turn off all relays. This is compatible with all ProXR Relays as well as R4xPro/R8xPro relay boards and available as a free plug-in.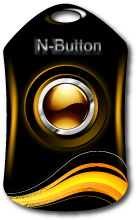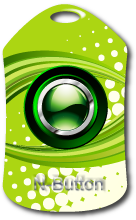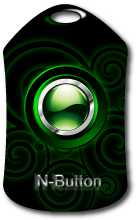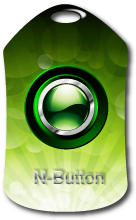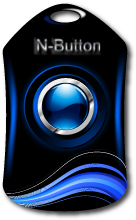 Control Other Devices Besides Relay Boards
Customized Button widgets can be set to send specified data to any other connected devices besides relay boards. It can be set to open a file, a folder or a program, run any application or send http request. It also supports send data list. A group of data can be sent to serial port or IP address just by clicking the created button.
N-Nutton Videos
---
N-Button Software
The N-Button_Lite and N-Button Lite make this a complete package to send a text message or email without programming knowledge. N-Button is a point-and-click software that will allow you to configure the message that is sent and who will receive it. Full support from the developer of this software means just about anyone can send a message from something as a button push to something as complex as a security system alert.
Here's a quick overview
1. Download and install N-Button Pro or N-Button Lite
2. Connect your Push Notification board with your computer
3. Run N-Button Pro/Lite to show N-Button Pro/Lite Manager
4. Add the connected Push Notification board to Devices Manager
Detailed setup information can be found in the Need More Information section below.
Here's How it Works
N-Button is the software you will use to send the text and/or email from a computer and allow you to put a button on the desktop of your computer to monitor the input(s) on the Push Notification board. The Push Notification board can be connected to the computer either from a USB cable, Ethernet or the Wi-Fi connection, which ever you choose to use. Setting up N-Button is fairly simple, setting up communications to the board, setting up the email accounts and typing out the email/text message.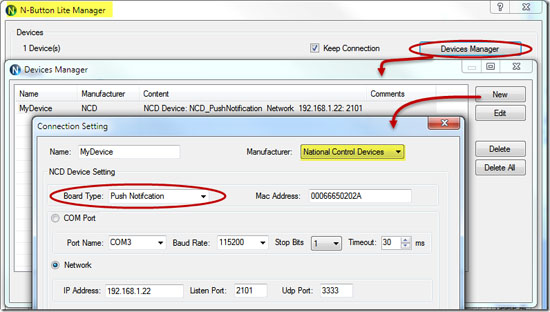 Email & Test Setup
You can send a email and/or text to a selected recipients with an alert that the contact closure has been activated. A Subject and message can be sent stating exactly what contact closure has been activated. You configure the message sent.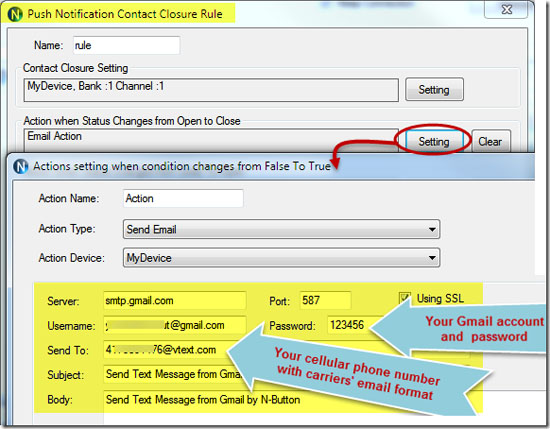 Desktop Monitoring
N-Button also allows you to put a button on the desktop to monitor the contact closure. You can assign a color for either state the contact closure is in. This can be placed on the desktop of the computer for an easy way to check the status of the contact closure! This can also be done instead of sending a text message. If you don't want to send out a message but want a visual status of the contact closure simply skip the text/email portion of the setup and you will have a visual reference of the output.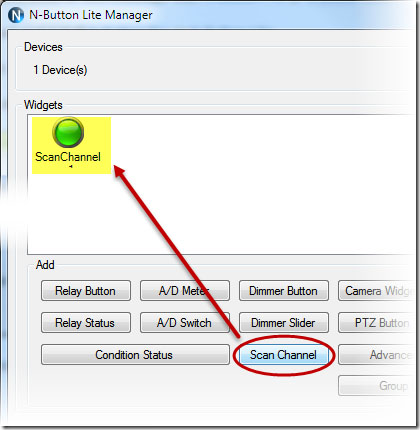 Components Needed
Here's what you will need to set up a contact closure notification
Push Notification Board
N-Button Software
Computer (not provided by Relay Pros)
Contact Closure Sensor (not provided by Relay Pros)
Need More Information?
Detailed step-by-step information for each interface can be found by clicking the links below.
USB Push Notification Setup
Ethernet Push Notification Setup
Wi-Fi Push Notification Setup
Push Notification Videos
---
Data Sheets & Quick Start Guides
Below are the Data Sheets Quick Start Guides for this software. These are the guides that will help you setup the software and get it configured. The ProXR Quick Start Guide is where you will find the command set the ProXR and ProXR Lite boards use.
N-Button Lite Quick Start Guide

Click to Download
ProXR Quick Start Guide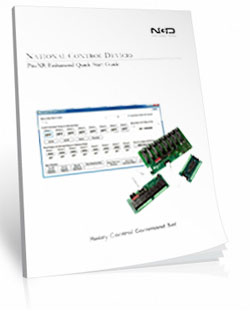 Click to Download