RS232 Relay at a Glance...
RS232 Interface with Choice of Connector
- Onboard DB9 Connector
- Screw Terminal Connector
- Off the Board DB9 Connector
- Connect to Any Existing COM Port
Single Relay or Multiple Relay Boards Available
- ProXR Boards Expandable to 256 Relays
- SPDT, DPDT & SPST Relays Available
Connects to Third Party Devices
- Creston, AMX & More!
Industry Leading Command Set
- Send Specific Commands to Trigger Relays
- Trigger Any or All Relays
- Program in Almost any Language
- Read 0 to 5 Volt Sensors
Connects to Third Party Devices
With the DB-9 or direct wire capabilities RS-232 Relays can connect to third party devices including Crestron, AMX and more!
RS232 Relay Controller Board
RS232 Relays are equipped with firmware built into the board that will allow you to Control one relay at a time, a bank of relays or all relays at once with manual and automatic refreshing command set. RS232 Relay or Serial Relay Controller allows computer controlled switching using the serial port of your computer. An RS232 Relay supports any available COM port at any standard baud rate, allowing easy integration into any program that support serial communications. The RS232 Relay is ideally suited for applications that require data collection and control from a single device.
ZRS Modules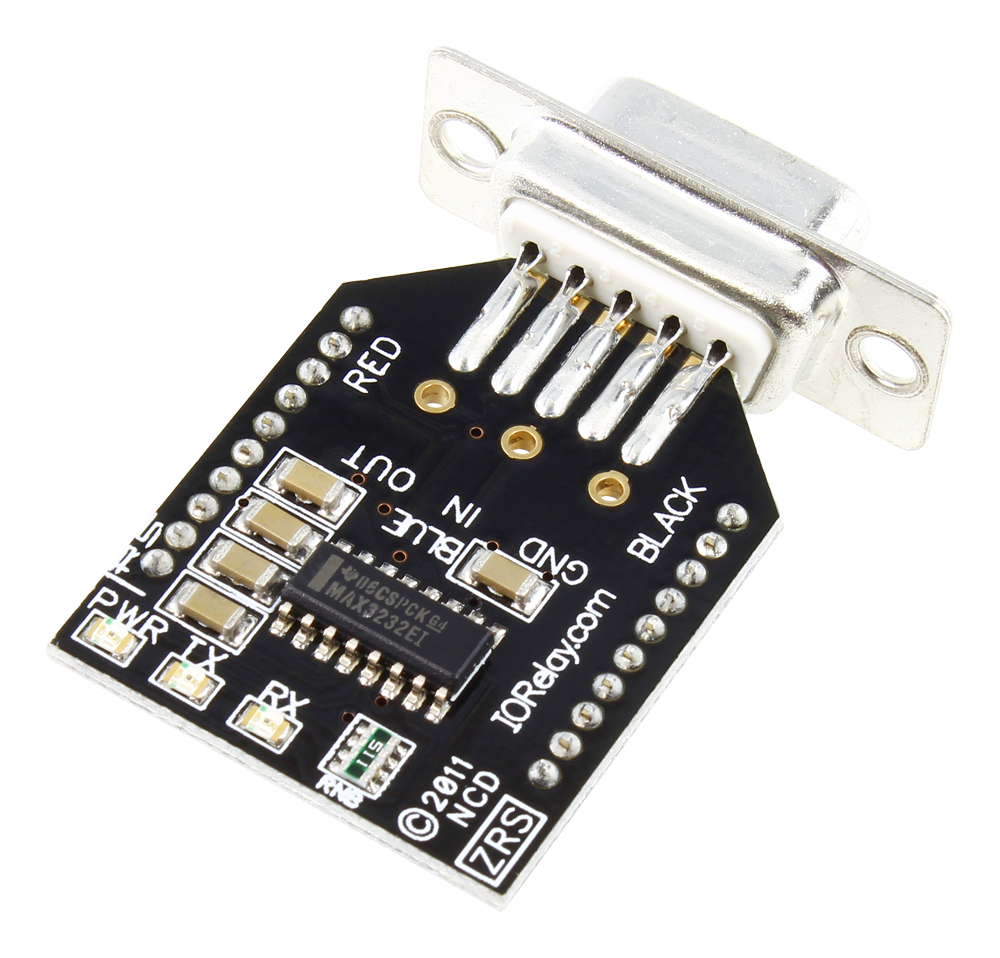 The ZRS Module is offered with 3 different RS-232 connection options depending on the wiring option that best suits your application. The ZRS module is powered from the serial port of your computer. The board itself will require 12 volts of power and can be hard wired or you can purchase a "wall wart" type Power Supply at checkout.
The ProXR Command Set
The firmware installed on the board accepts the ProXR Command Set that has more commands and functionality than any other board on the market! The list of commands and parameters these boards are capable of is extensive! Writing your own program can be done in just about any programming language and for those who aren't programmers software is available.
Selecting an RS232 Relay
How many relays do you need?
Below you will find all the RS232 Relay Control that are available. Each section is broken down by the number of relays installed on the board. Choose how many relays you require and click that link. This will bring you to a page where you will select a board by how many amps you are switching. RS232 Relays are available with up to 32 relays onboard but they can be expanded up to 256 total relays.