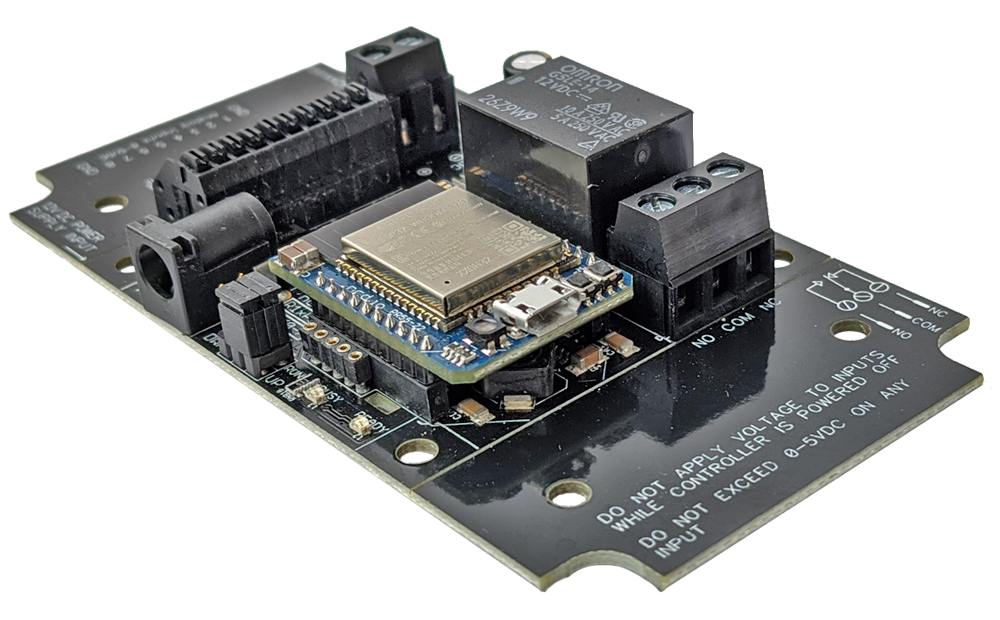 IP Relay Control at a Glance...
Computer Controlled IP Controlled Relay
- Industry Leading Command Set
- Send Specific Commands to Trigger Relays
- Control Any or All Relays
- Program in Almost any Language
- Read 0 to 5 Volt Sensors
Contact Closure Control
- Sold in Pairs or Groups
- Dry Contact Controls Relays
- IP Address Communication
Push Notification
- Send Text and/or Email From Dry Contact
Selecting an IP Relay Control
IP Relay Control connects to a network using a standard CAT5 to control one or more relays on a circuit board using a computer or contact closure, IP Relay Control is available in three different interfaces - more than any other manufacturer! Ethernet interfaces have two choices, a straight Ethernet and a Web-i Interface where you can control relays with it's built-in web pages. The Wi-Fi interface will connect to your Wi-Fi network and control relays wirelessly.
IP Relay Control Modules
Network transmission is achieved by modules installed on the board. All boards have modules installed and when you select a network protocol the appropriate module will be installed.
Other Network Options
A quick note regarding some of the boards you will find below. The Contact Closure Relays do not need a computer and will transmit over the network or even over the internet between two boards with a dry contact controlling the relay and not a computer.