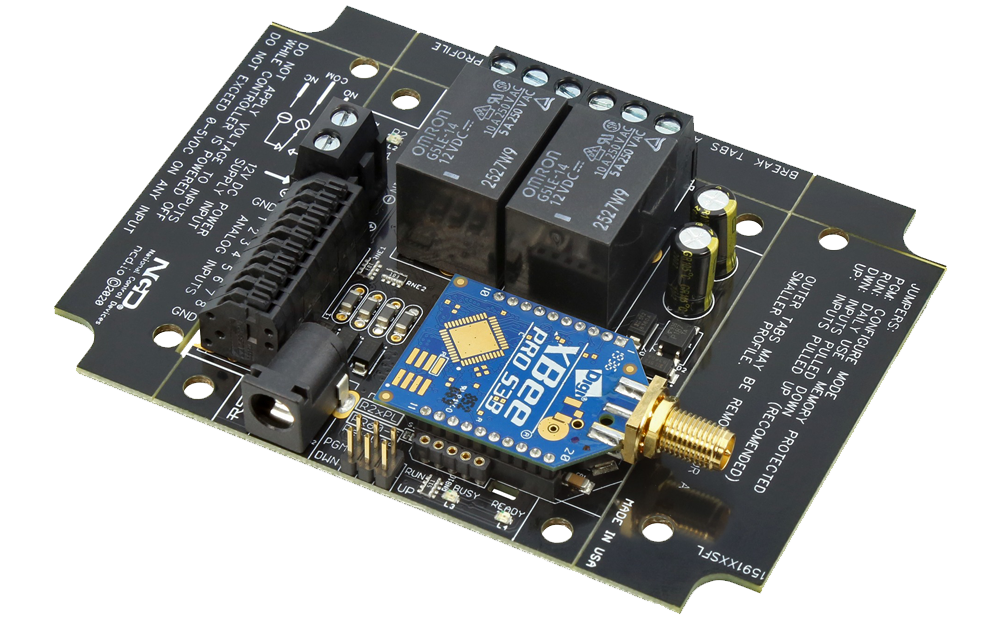 900MHz Relay at a Glance...
Relays Installed on a Circuit Board
&nbsp - Highly reliable under almost any conditions
Onboard 900MHz Wireless Interface
- Reliable XBee-PRO 900HP RF Module
- Requires 900MHz Modem
- Modem Mounts as a Virtual COM Port
Industry Leading Command Set
- Send Specific Commands to Trigger Relays
- Trigger Any or All Relays
- Program in Almost any Language
- Read 0 to 5 Volt Sensors
900MHz Relay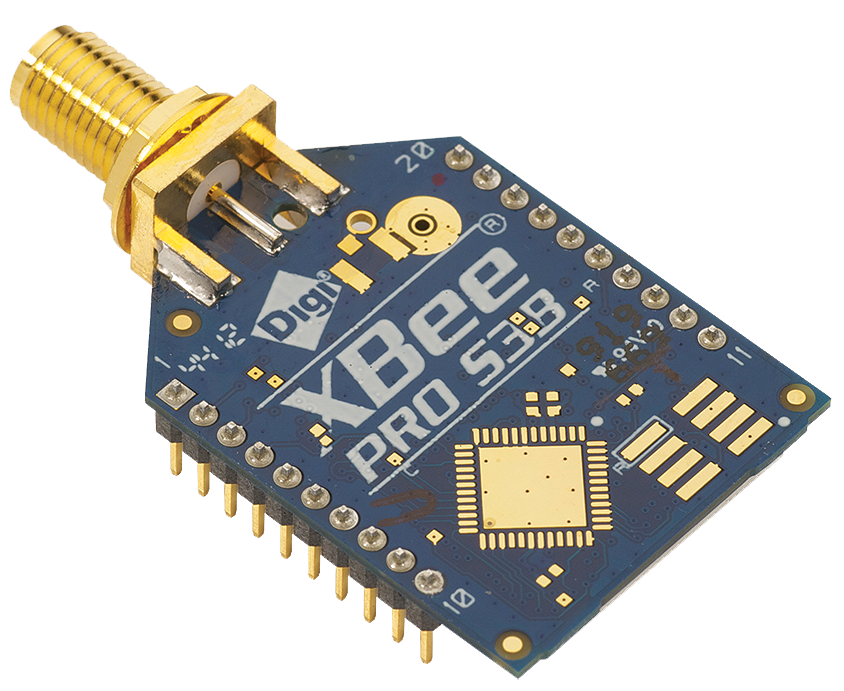 900MHz Relays uses a modem connected to the USB port of your computer to wirelessly communicate to the board. The modem mounts as a COM port on your PC, send your commands to the COM port and the modem wirelessly sends the command to the board. That's all there is to it!!!
Selecting a 900MHz Relay
How many relays do you need?
Below you will find all the 900MHz Relays that are available. Each section is broken down by the number of relays installed on the board. Choose how many relays you require and click that link. This will bring you to a page where you will select a board by how many amps you are switching. 900MHz Relays are available with up to 32 relays onboard but they can be expanded up to 256 total relays.