Bluetooth Relay at a Glance...
Relays Installed on a Circuit Board
&nbsp - Highly reliable under almost any conditions
Bluetooth Wireless Interface
- 200 to 300 Ft. Wireless Range
- Mounts as a Virtual COM Port on PC/Laptop
- Pair with Smartphone, Tablet or Computer
Industry Leading Command Set
- Send Specific Commands to Trigger Relays
- Trigger Any or All Relays
- Program in Almost any Language
- Read 0 to 5 Volt Sensors
Selecting The Bluetooth Interface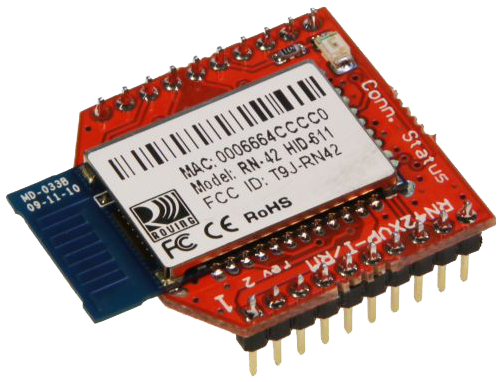 By Selecting the Bluetooth Interface you will be sending commands through the wireless Bluetooth interface of your computer, smart phone or tablet to the board. Boards on this page are equipped with a ZBT communications module that adds Bluetooth communications to the board. A command consists of a few bytes of data in numerical format usually between 2 and 6 bytes. Once the command has been received, the controller processes the command and the relay activates.
Selecting a Bluetooth Relay
How many relays do you need?
Below you will find all the Bluetooth Relay Control that are available. Each section is broken down by the number of relays installed on the board. Choose how many relays you require and click that link. This will bring you to a page where you will select a board by how many amps you are switching. Bluetooth Relays are available with up to 32 relays onboard but they can be expanded up to 256 total relays.