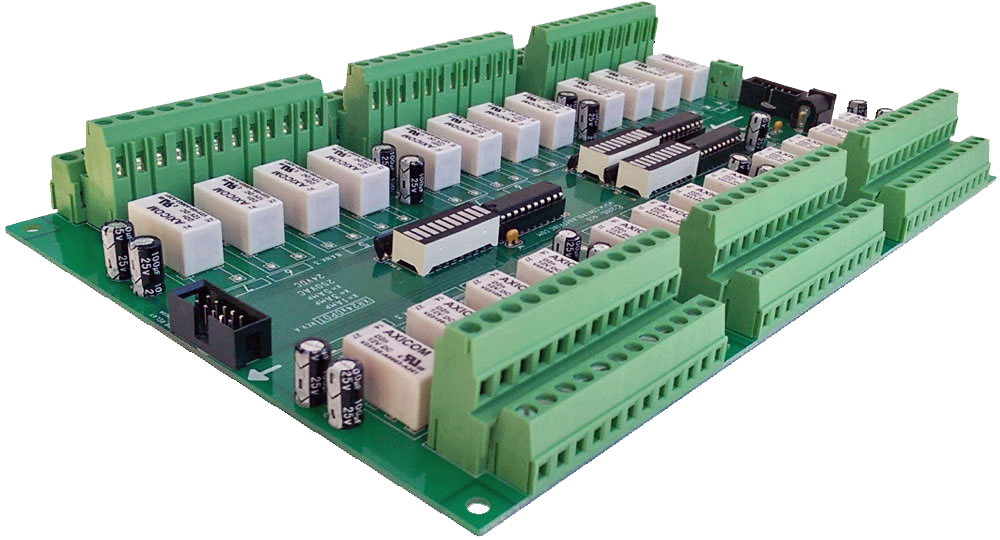 Expansion Boards at a Glance...
24 Relays Installed on a Circuit Board
&nbsp - Highly reliable under almost any conditions
Add Relays to
- ProXR Boards
- Time Activated Taralist Boards
Access Relays Just Like They are Connected to the Main Board
Expansion Boards DO NOT Operate on Their Own
Selecting an Expansion Board
XR Expansion Boards are used to add banks of external relays to an NCD device. XR Expansion Boards have no on-board brains, they are entirely reliant on the brains of a "master" device.  A master device is an NCD controller with an XR expansion port and a microprocessor of some kind. When you need more relays for your application simply plug in an XR expansion board to add more. you can add up to 256 relays!


Linking XR Expansion Boards Together
Plug in the expansion board using the included 6" ribbon cable to the main board. You can also daisy chain expansion boards together up to a total of 256 relays.