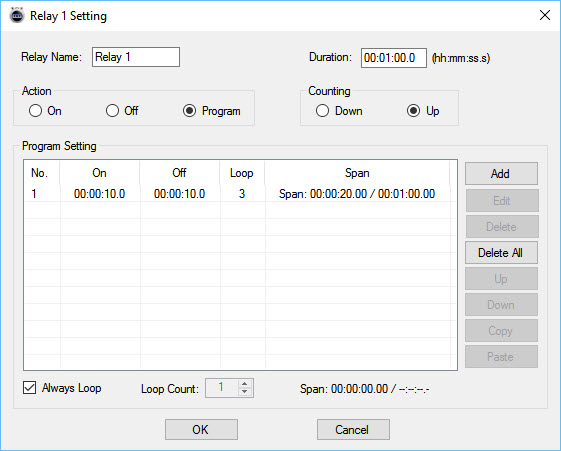 Quick Timer Software at a Glance...
Quick Timer Software
- Use any ProXR or ProXR Lite Board
- Control Relay in Time Intervals
- Easily Set Active Duration
- Multiple Intervals per Duration
- Save Schedule to Computer
Manually Take Control of Relays
- Override Schedule at any Time
- Turn Relay On/Off Manually
- Automatically Switch Back to Auto Mode
Time Travel
- Change Running Speed for the Computer Clock
- Track Current Time After Clock Change
- Computer Clock Returns to current time on exit
Quick Timer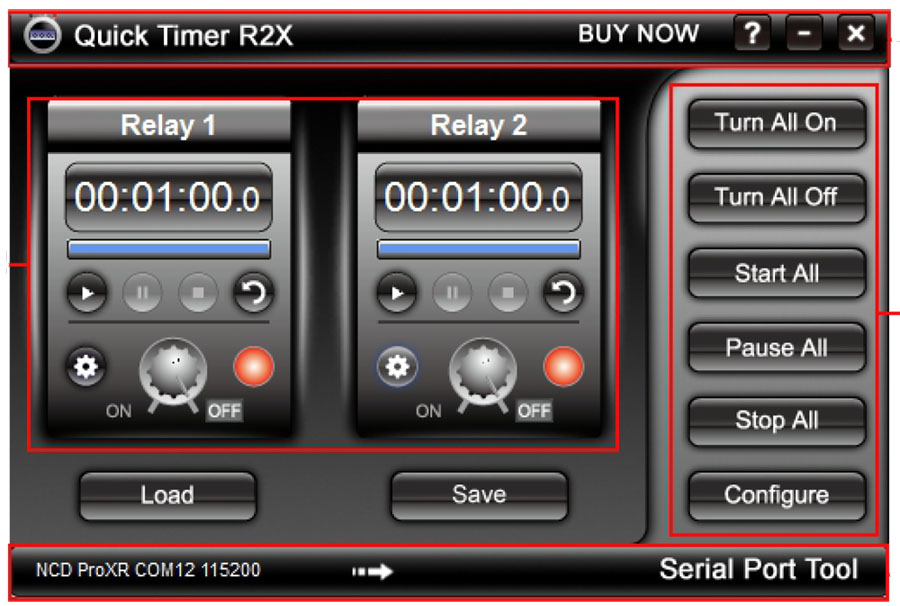 Quick Timer Software supports turning on/off each relay automatically during the predetermined duration. First set the duration that you want the sequence to be active. Time periods can then be set where the relay is energized within the set duration. Quick Timer can control relays in any given pattern for almost any duration. It's great for Science Projects, Bench Testing, Lab Experiments, and more!
How Many Relays Are You Controlling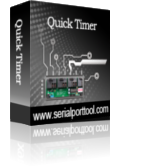 Below are the different versions of Quick Timer available. Starting at 2-channel and going to the full version you can select a version that closely matches the number or relays you need to control. Choose a version below.