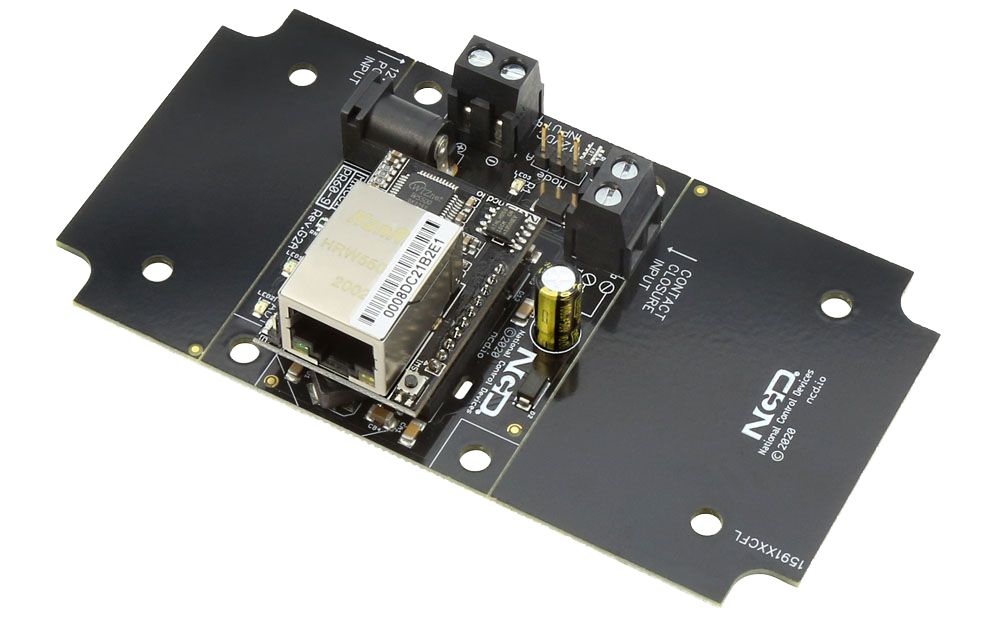 Push Notification Over IP at a Glance...
Push Notification Over IP
- Send SMS and/or Email Message
- Compatible with any Contact Closure Sensor
3rd Generation Ethernet - New for 2020
- Supports DHCP & Fixed IP Address
- Web Interface for Configuration Settings
- Programmable TCP Port and IP Address
- Windows App for Configuration and Recovery
N-Button Software
- Point & Click Interface
- Use to Configure Messages
Software On PC Sends Message
Please Note: N-Button Software is a PC Based software that needs to be always running on a computer connected to the board to read the input. The software will need access to the internet for the messages to be sent.
Push Notification Over IP
Push Notification Over IP is equipped with the Gen3 Ethernet interface that will allow you to connect a contact closure (no voltage) input to the board and send a text and/or email message when the circuit is closed. N-Button Software will read the input over the network and send out a text and/or email from the computer to to multiple recipients.
Selecting The Ethernet Interface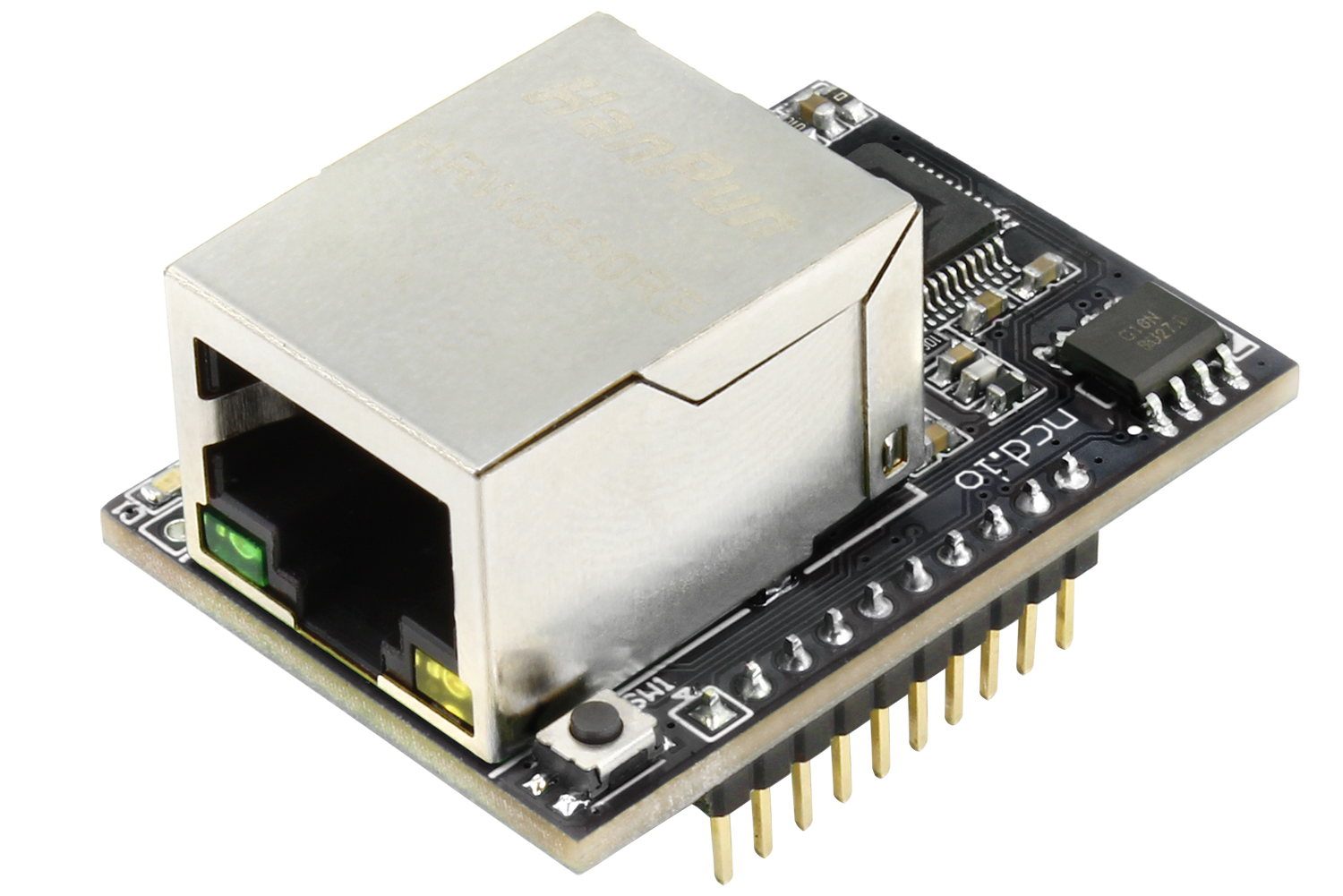 By selecting the Ethernet interface you will be reading the inputs on the board through your local area network. The New 3rd Gerneration Ethernet interface installed plugs intro a router using a standard CAT5 cable where it is assigned an IP address. The Gen3 module also supports Static IP Addresses, DHCP, and has the ability to recover back to factory default settings with a simple press of a button!
Selecting a Push Notification Over IP Board
Below you will find the Push Notification Over IP boards. Boards with multiple inputs can send a different mmessage for each input. You can create a specific SMS and text message for each input on the board!