Bluetooth Relay Board at a Glance...
8 Relay Installed on a Circuit Board
&nbsp - Highly Reliable Under Almost Any Conditions
Bluetooth Wireless Interface
- 200 to 300 Ft. (60 to 91 meters) Wireless Range
- Pair with Smartphone, Tablet or Computer
- Free Android App Available

ProXR Lite Versions
- Industry Leading Command Set
- Not Expandable
ProXR Versions
- Industry Leading Command Set
- Expandable to 256 Relays
Selecting the Proper Amperage
For more information on selecting a board with the correct relay amperage for your application see Choosing a Proper Amperage.
Selecting The Bluetooth Interface
Bluetooth is an ideal wireless platform relay control within a short range. Bluetooth Relays will be paired with your computer, smart phone or tablet using the Bluetooth connection on your device. This involves traditional pairing methods you are already familiar with. Once paired, the board will appear in your Bluetooth control panel, and a new COM port will be available for computer users. Once the connection has been established Android users can download the free app from Google Play and start controlling the relay installed.
Free Android App
For Android users a free app is available for your phone or tablet and can be downloaded from the Google Play. Control up to 32 relays and set each with an individual name. All you have to do is download the app and pair with this Bluetooth Board. This free app was programmed to control these boards and offer a reliable alternative to computer control.
Selecting a Bluetooth Relay Board Series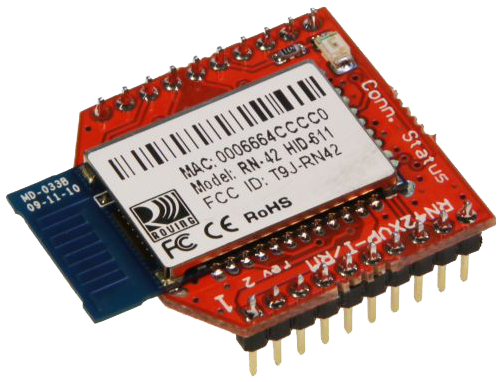 The 8-Channel Bluetooth Relay boards are available in the ProXR Lite and ProXR versions. Both versions have the same firmware installed and accept the same ProXR command set, the industry leading command set for controlling relays. The ProXR Lite version is non-expandable, the ProXR version is expandable to 256 relays. When you find your controller click on the Full Description link to view full specs, watch setup videos, download software and purchase.
Selecting a Bluetooth Relay Board
What amperage relay do you need?
Below you will find the 8-channel Bluetooth Relay Boardsl available. The difference being the amperage of the relays installed and the ProXR Version. Choose a board that accommodates the amperage you are switching. You will find SPDT relays in the 5, 10 and 20 amp versions and an SPST version in 30 amp. DPDT versions are also available with 1, 3 or 5 amp relays installed. For more information on selecting the correct relay for your application see
Choosing a Proper Amperage
.