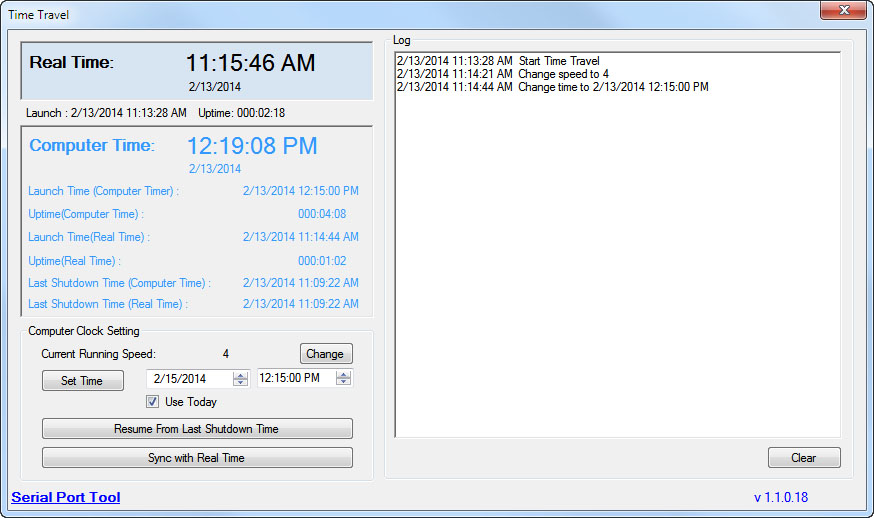 Time Travel Software at a Glance...
Time Travel
- Change Running Speed for the Computer Clock
- Track Current Time After Clock Change
- Computer Clock Returns to current time on exit
Time Travel

Time Travel software solves the age old question of time travel (at least for your PC)! The software is free and is included is all versions of Relay Timer, Quick Timer and N-Button software sold. Time Travel is also offered as a free download on this site. Time Travel allows you to test the time settings you have set in Relay Timer for example. You can set your time configuration and wait in real time for the relays to trigger or you can speed up your computer's clock and test quickly using Time Travel! Save time and frustration by making changes quicker than real time!