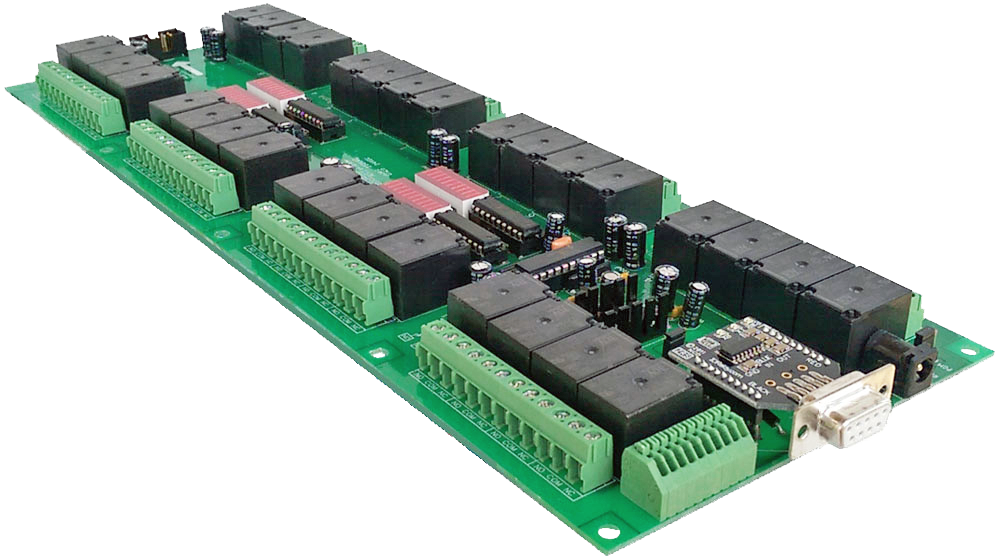 900MHz Relay at a Glance...
32 Relay Installed on a Circuit Board
&nbsp - Highly reliable under almost any conditions
Onboard 900MHz Wireless Interface
- Reliable 2-Mile Standard Module
- Requires 900MHz Modem
- Modem Mounts as a Virtual COM Port
ProXR Versions
- Expandable to 256 Relays
Industry Leading Command Set
- Send Specific Commands to Trigger Relays
- Trigger Any or All Relays
- Program in Almost any Language
- Read 0 to 5 Volt Sensors
Selecting The 900MHz Interface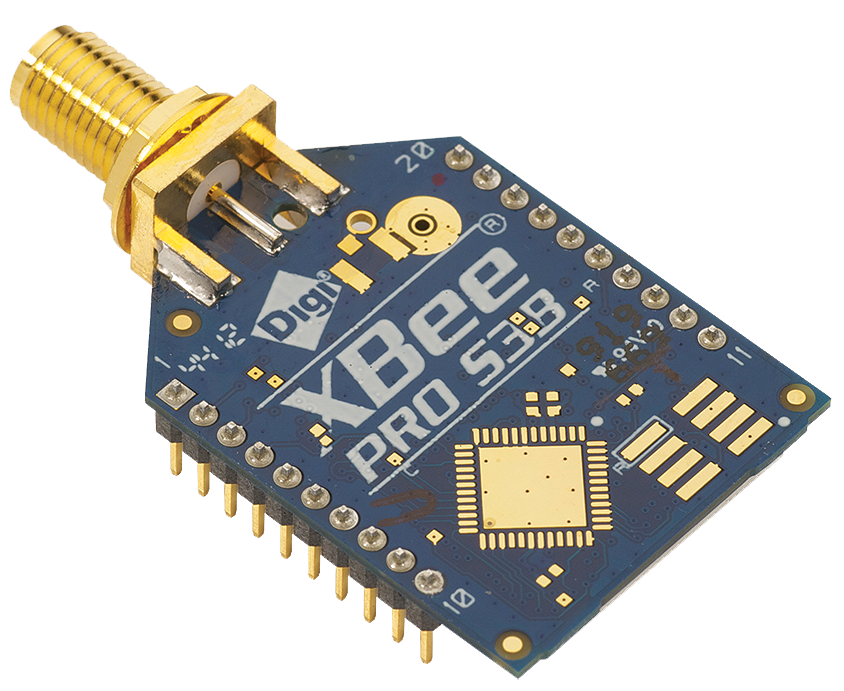 By selecting the 900MHz interface you will be sending commands through a modem connected to the USB port of your computer. Boards on this page are equipped with a XBee 900HP communications module that adds wireless communications to the board.
Selecting a 900MHz Relay Board
Below you will find the 32-channel 900MHz Relay that are available. The difference being the amperage of the relays installed and the type of relay. Choose the controller that fits the amperage you are switching. You will find SPDT relays in the 5, 10 and 20 amp versions and an SPST version in 30 amp. For more information on selecting the correct relay for your application see
Choosing a Proper Amperage
.
Selecting a 900MHz Relay Series
The 32-Channel 900MHz Relay boards are available in the ProXR versions. The boards have firmware installed and accept the ProXR command set. The ProXR Command Set is the industry leading command set for controlling relays. All ProXR controllers are expandable to 256 relays. When you find your controller click on the Full Description link to view full specs, watch setup videos, download software and purchase.