Web Relay at a Glance...
2 Relay Installed on a Circuit Board
&nbsp - Highly reliable under almost any conditions
Onboard Ethernet Interface
- Plugs directly into Router
Built-In Working Web Pages
- Page for Turning Relays On/Off
- Page with Meters for Reading Sensors
- Page for Creating Macros
- Page for Configuration & Setting Passwords
ProXR Lite Versions
- Industry Leading Command Set
- Not Expandable
ProXR Versions
- Industry Leading Command Set
- Expandable to 256 Relays
Selecting the Proper Amperage
For more information on selecting a board with the correct relay amperage for your application see Choosing a Proper Amperage.
Web Relay Coming Soon
The Web Relay boards are currently unavailable.
NCD is no longer using the Lantronix modules and are transitioning to a new module that they will produce themselves.
Selecting The Web Interface
By selecting the Web Relay interface you will be accessing web pages that are built into the module to control the relays. Boards on this page are equipped with a Web-i communications module that adds Ethernet communications to the board with built-in web pages. The board will plug directly into your router where it is assigned an IP address or you can set a static IP. Once the IP address has been assigned you can access the web pages using any browser!
Selecting a Web Relay Series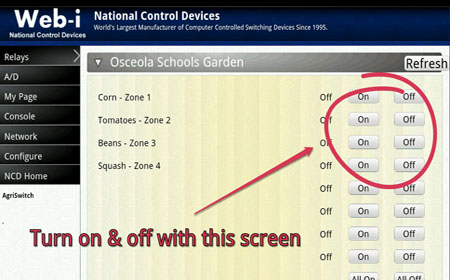 The 2-Channel Web Relay boards are available in the ProXR Lite and ProXR versions. Both versions have the same firmware installed and accept the same ProXR command set, the industry leading command set for controlling relays. The ProXR lite version is non-expandable, the ProXR version is expandable to 256 relays. When you find your controller click on the Full Description link to view full specs, watch setup videos, download software and purchase.
Selecting a Web Relay Board
What amperage relay do you need?
Below you will find the 4-channel Web Relay boards available. The difference being the version and amperage of the relays installed. Choose the controller that fits the amperage you are switching. You will find SPDT relays in the 5, 10 and 20 amp versions and an SPST version in the 30 amp version. DPDT versions are also available with 1, 3 or 5 amp relays installed. For more information on selecting the correct relay for your application see
Choosing a Proper Amperage
.